Blog
Bombers Bits
|
On

April 13, 2018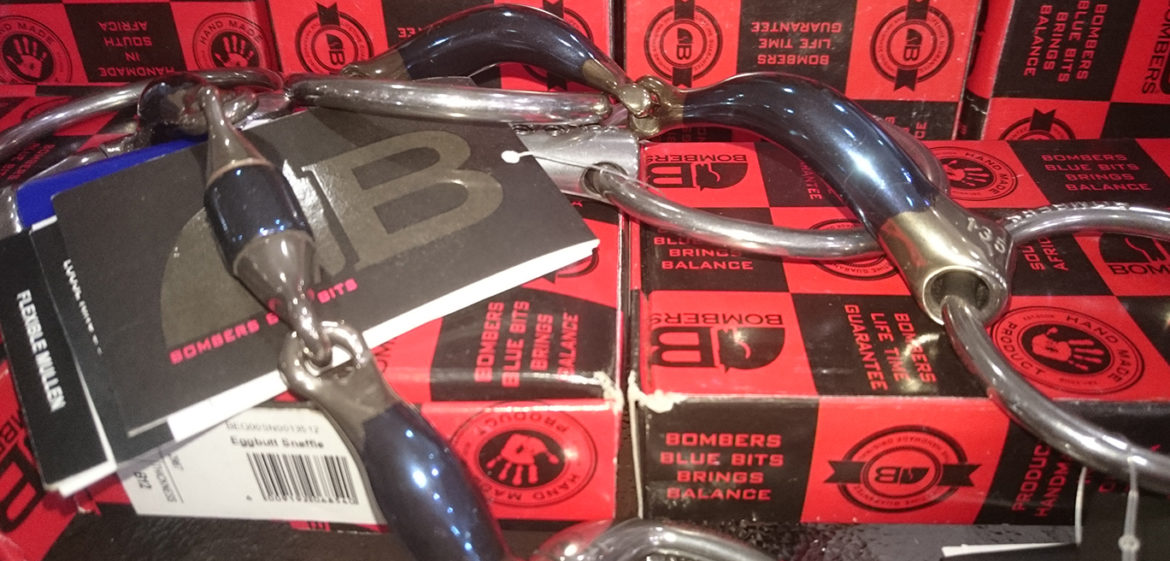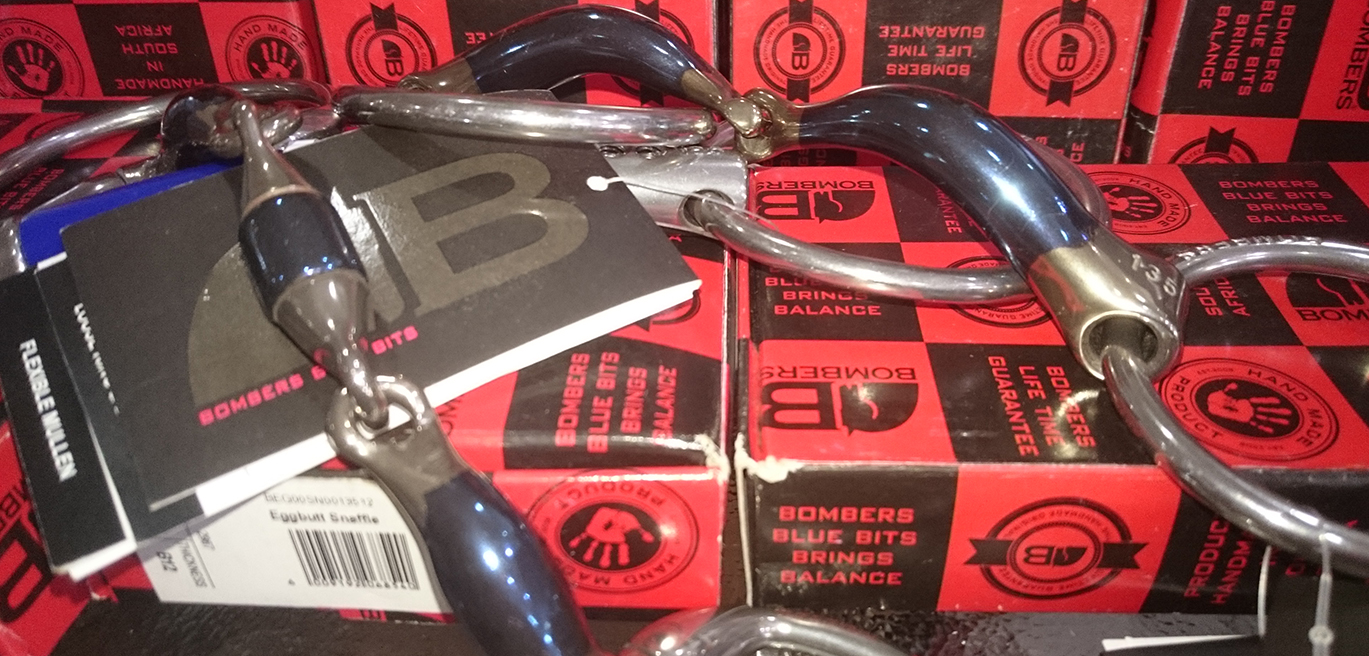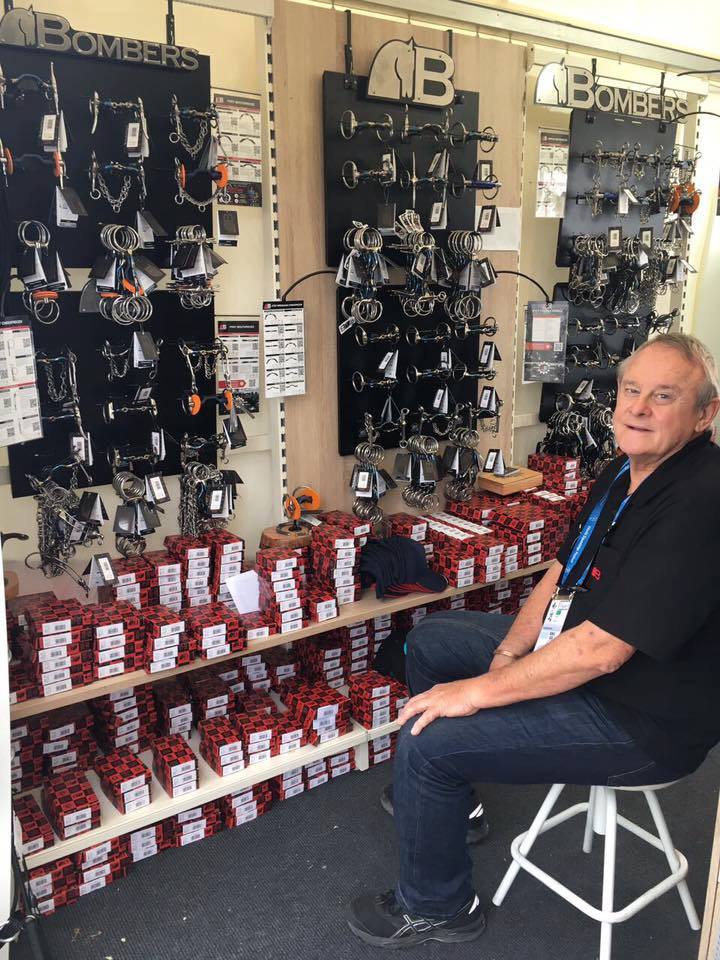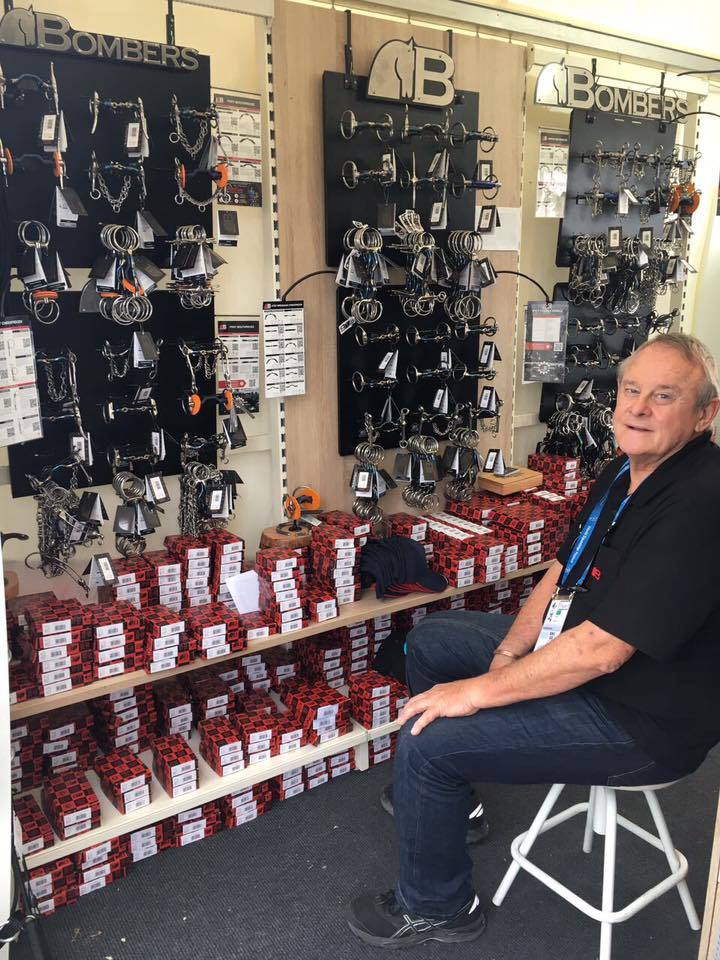 Bombers Bits has developed quality equestrian products for over 30 years, aiming to provide innovative solutions to the most challenging problems, especially in the area of bitting.
A family-owned company, led by the indomitable Bomber Nel, Bombers is rare in the modern equestrian world as a company operated by equestrian professionals who genuinely know horses and the problems riders face. Bomber Nel is now a world-renowned Bitting expert and  is on the forefront of Bitting innovation and his bits are sought after worldwide.
Every bit is designed for a specific equestrian discipline, mouth type or pressure preference, before being handcrafted with an attention to detail to encourage optimum performance and comfort, and minimum pressure.
Bombers Bits are recognised for their distinctive blue colouring. One some, such as the iconic Bomber Blue and gentle Flexible Mullen, the colour is a result of specialist materials. However, on the majority of bits, the blue is simply the result of a high heat finishing process on sweet iron. On these bits, the blue is meant to disappear over time to reveal the sweet iron underneath.
Bombers offers an invaluable bit advice and fitting service for customers all over the world. Please contact Claire Lund at claire@bombers.co.za for an email or Skype consultation.
How it all Started…
Bomber has had a fascination for horses since early childhood, much of which was spent between Zimbabwe and Malawi. Due to the war in Zimbabwe during the seventies, a need for horse equipment was born and Bomber started making bridles and saddles. The shortage of imported products due to economic sanctions made it necessary to manufacture the buckles, rings and studs for the equipment as well. Immediately after the war he relocated his young family to South Africa where he began to re-establish himself. Once in South Africa he quickly made connections with people in equestrian circles and was soon playing polocrosse.
As soon as his son was old enough, he began to play the game as well, and it was at this point that Bomber saw the need for junior equipment and he began to manufacture a small range of products.The pressure then began to mount from people within the equestrian community and Bomber started to study bits and their effect on the horse according to the rider's need. 
He began to realize that the subject of bitting is vast and intricate…
By speaking to experts in their fields – such as other bit manufacturers, Vets, Farriers, Equine Dentists, as well as professionals in the various equestrian disciplines – he developed new ideas and started trying them out. From the outset he was determined to produce an excellent product – and now, great care is taken over each bit, which are handmade.
Bombers became a registered business in 2001 and from that date, the brand has become renowned for its innovative designs and quality, becoming sort after in all corners of the world.
Their focus is on providing innovative solutions to challenging problems that riders face – particularly in the area of bitting. Coupling that innovation with handmade quality, attention to detail and testing by world renowned riders, it has resulted in world-class horse products.
Bomber has a very simple, yet important philosophy. And that is:
"Pressure = Resistance. And Resistance = Lack of Control" 
He believes that there is no miracle bit, and that a bit will only contribute 5% to a horses performance. The other 95% comes down to Training the Horse and your riding ability – Strong Legs & Seat, plus Gentle Hands! …
Acknowledgments to  GAVSAYS.COM
Bombers knowledge, craftsmanship & eye for detail is a testament to what a true horseman he is in his own right & keeping the horse at the forefront for comfort & of course control for us riders. These handmade bits are now in titanium & can be ordered per individual horse for different phases.