FITS Sea Breeze Isles Shirt
FITS Sea Breeze Isles Shirt
$

119.00
FITS Sea Breeze Isles Shirt
This brand new printed FITS Sea Breeze Isles shirt combines style and cooling comfort while flattering all body types. Featuring light weight fabric – wicking, fast drying,stretchy breathabilitythat is odor and pill-resistant and offering UV protection. Feather weight power mesh in all your 'hot zones' – under your arms and along your sides. Fun new prints and coordinating white mesh make for an eye catching shirt! 
Free Shipping on all orders over $200 Australia-wide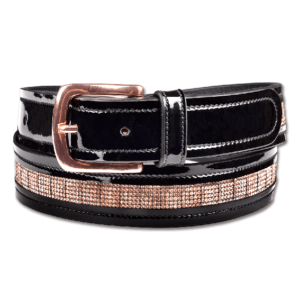 Belt Rose Gold
Belt Rose Gold
$

89.95
Belt Rose Gold
ELT classy black patent leather belt with rose gold crystal chain embedded. Width 3 cm.
SD Design Dream Pearl Scrunchie
SD Design Dream Pearl Scrunchie
$

30.00
SD Design Dream Pearl Scrunchie
The dreamiest of them all – Elegance Dream Pearl Scrunchie is the fairest of the scrunchie family
TIP – to add this elegant accessory to complete your polished look, take both ends in through finger tips & push together to make the coil loop larger.  Place gently over the bun & gentle allow the coil to re-loop itself, guiding it as it travels.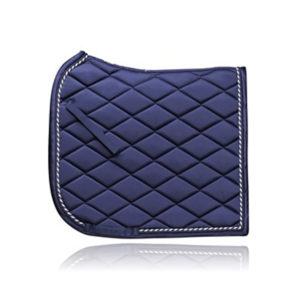 SD Design Saddle Cloth Classic
SD Design Saddle Cloth Classic
$

139.00
SD Design Saddle Cloth Classic
The SD© Classic saddlepad is a luxuriouse saddlepad made only of top quality materials featuring a Quick Dry material which makes it sweat and moisture wick away
The fit has cut back shape which allows space for the wither whilst avoiding pressure on the delicate area of the shoulders and wither.
The outstanding shiny finish, colour pallet and cord trims has been precisely chosen by the SD Design team to bring you an modern and elegant range.
Available in FULL & PONY