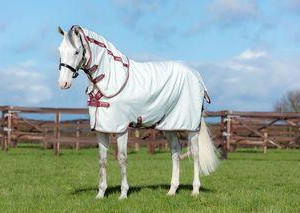 Amigo Aussie Allrounder Disc Cotton Rug
Amigo Aussie Allrounder Disc Cotton Rug
$

159.00
or 4 payments of $39.75 with Afterpay
Amigo Aussie Allrounder Disc Cotton Rug
Note 6'3 & 6'6 sold out
The Amigo Aussie Allrounder Disc Front is the perfect paddock sheet for almost all year round use and is back by popular demand!  
Made from a water-resistant, lightweight, ripstop, breathable 260gsm polyester fabric that feels soft and comfortable to the touch, the Amigo Aussie Allrounder provides complete UV protection to your horse during the year in warmer weather while also doubling as an under-sheet in colder weather.
Patented Leg Arches allow for freedom of movement and our unique Disc front closure takes the weight out of the neck area, combined with Surefit neck design to relieve pressure on the wither.
 FLAT RATE POSTAGE $10 AUSTRALIA WIDE FREE POSTAGE FOR ORDERS OVER $250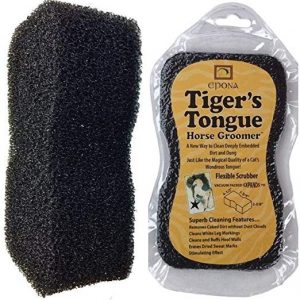 Epona Tiger's Tongue Groomer
Epona Tiger's Tongue Groomer
$

11.95
or 4 payments of $2.99 with Afterpay
Epona Tiger's Tongue Groomer
Unique sponge that works just like a cat's magical tongue!  Cleans deeply embedded dirt and dung, perfect for stable/grass stains, dust, mud and sweat marks.  Can be used Dry or Wet.  Comes vacuum packed and expands to size.  One colour only.
Don't forget to read the poem that comes with it!