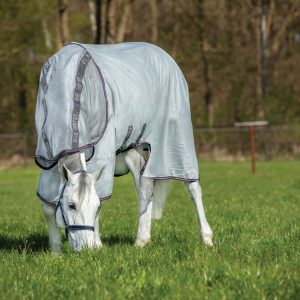 Amigo Bug Buster Vamoose NFZ
Amigo Bug Buster Vamoose NFZ
$

219.95
Amigo Bug Buster Vamoose NFZ
The Amigo® Bug Buster® with No-Fly Zone™ offers the most powerful and long-lasting defence against flies. This rug offers UV protection. Features of this rug include supersized tail flap, extended belly flap and classic front closure. Colour- Silver/Electric Blue.
Treated
Treated with No-Fly Zone™ Technology.
FLAT RATE $10 SHIPPING AUSTRALIA WIDE. FREE FREIGHT OVER $250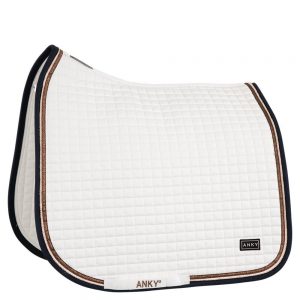 Anky-Cotton-Twill-Saddle-Pad
Anky-Cotton-Twill-Saddle-Pad
$

129.00
Anky-Cotton-Twill-Saddle-Pad
Looking for a cotton saddle pad with good breathability and moisture-regulating qualities with rose gold and copper coloured details? Then this Limited Edition pad is exactly what you are looking for! Navy colour – delivery expected January2021.
Product features:
The Limited Edition pad Cotton Twill is made of 100% cotton and lined with a moisture wicking and breathable Coolmax® lining. The pad is filled with a soft combination of fiberfill and felt to relieve the pressure on the horse's back.