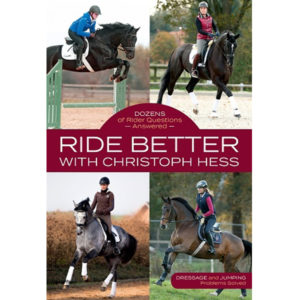 Ride Better with Christoph Hess
Ride Better with Christoph Hess
$

49.95
Ride Better with Christoph Hess
Christoph Hess, a FEI Judge in both dressage and eventing, is highly respected around the world as a teacher of riding and the development of the horse according to classical principles. Here he collects some of his very best riding and training tips along with well-honed insight related to the topics that he finds most often challenge equestrians and their equine partners.
Ride Better with Christoph Hess provides thoughtful, easy-to-apply advice when dealing with issues with the gaits, in particular the walk and canter; high-headedness or the horse that is "too light" in the poll; inconsistency of performance; leaning on the bit; falling out; lack of straightness; and much more.  Throughout Hess emphasises that a rider must always strive to improve, for the simple reason that you can always do better for your horse. While competitive and training goals do, of course, bring a certain satisfaction, it is having an equine partner who is contented in his work and happy in your company that rewards most. This lesson, and all Hess's tips and solutions, are invaluable to equestrians of every level—everyone can walk away from this book a better rider.
Free Shipping on all orders over $200 Australia-wide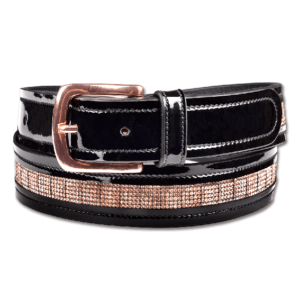 Belt Rose Gold
Belt Rose Gold
$

89.95
Belt Rose Gold
ELT classy black patent leather belt with rose gold crystal chain embedded. Width 3 cm.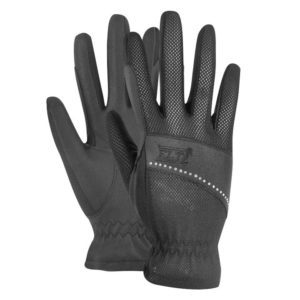 ELT Arosa Mesh Gloves
ELT Arosa Mesh Gloves
$

39.95
ELT Arosa Mesh Gloves
An elegant, lightweight riding glove embellished with rhinestones. Breathable, elasticated mesh inserts on the top are soft and comfortable. Sturdy "grip" fabric on the underside with rein reinforcements. Elasticated cuffs. Close contact feel.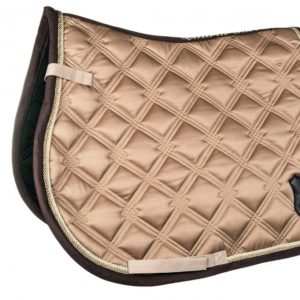 Lauria Garrelli Saddle Cloth
Lauria Garrelli Saddle Cloth
$

89.00
Lauria Garrelli Saddle Cloth
Stylish new saddle cloth from Lauria Garrelli, HKM.
Double gold  braiding with Lauria Garrelli emblem, we have the Golden Gate range available in Deep Blue,  Chocolate Brown , Taupe plus Orange.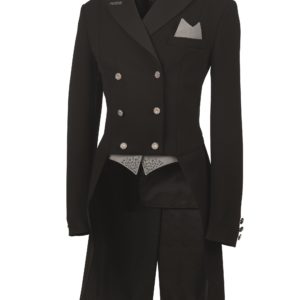 Pikeur Ladies Dressage Tails
Pikeur Ladies Dressage Tails
$

1,100.00
Pikeur Ladies Dressage Tails
Classic, Elegant high-quality Ladies Dressage Coat in perfect fit made of trans-elastic fabric with Teflon finish.  This super-stretch Jersey fabric ensures a high degree of comfort and perfect freedom of movement.  Lacquered buttons and three point and pocket squares colours supplied with the tails in grey, light pink and cream.