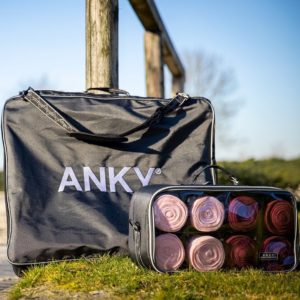 Anky Saddle Pad Bag
Anky Saddle Pad Bag
$

79.00
or 4 payments of $19.75 with Afterpay
Anky Saddle Pad Bag
The ANKY® Saddle Pad Bag keeps your pads organised, keeps them damage and dirt free and makes it easy to transfer them to your events.
The bag is big enough to carry 4 pads and is made of water repellent polyester. The mesh fabric at the sides and the bottom facilitates maximum ventilation, allowing it to breathe and keep them fresh. The bag contains a detachable and adjustable shoulder strap and a handlebar grip on top.
Silver stitching gives the bag an elegant and stylish finish.   Matching  Anky bandage bag available.
Free Shipping on all orders over $250 Australia-wide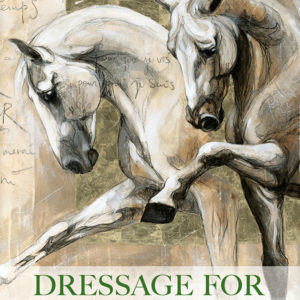 Dressage For No Country Paul Belasik
Dressage For No Country Paul Belasik
$

39.95
or 4 payments of $9.99 with Afterpay
Dressage For No Country Paul Belasik
In this new book Paul Belasik shares a lifetime of searching and studying, both through stories of his own adventures and thoughtful essays on the subjects he has pondered during the years he has trained and ridden horses. Beginning in northern New York, and travelling to Portugal, and later, Vienna, Belasik serves as a tour guide of the various dressage "paths" he had the chance to explore, including the German system, the Portuguese art of equitation, and the revered institutions of the Spanish Riding School. Armed with the knowledge and experience he accrued over time, Belasik debates whether classical dressage and competition dressage are at all compatible. Then, he considers the role of mindfulness, how to become a good teacher, and how to be a good student in today's horse world, providing the guideposts needed to take dressage–and riding, in general–the next step forward.