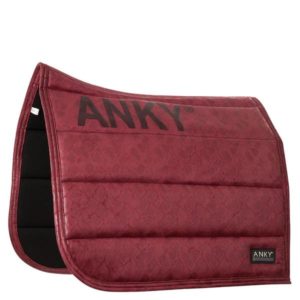 Anky Saddle Pad Snake Skin New
Anky Saddle Pad Snake Skin New
$

119.00
or 4 payments of $29.75 with Afterpay
Anky Saddle Pad Snake Skin New
Looking for something special? This exclusive ANKY® saddle pad with glossy snake print might be just the item for you.
This anatomically shaped ANKY® saddle pad features a velvety outer made of synthetic suede with a glossy snake print and a moisture regulating, breathable Coolmax® lining.  The non-slip letters on both sides of the pad, provide a more stable saddle position. ANKY® pads are known for their ability to remain perfectly in place, dry quickly and maintain their aesthetic qualities for a long time. Machine washable at 30°C.
Free Shipping on all orders over $250 Australia-wide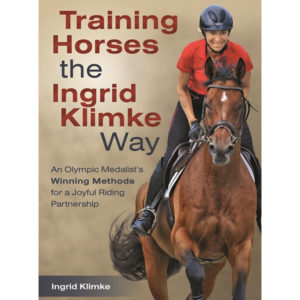 Training Horses Ingrid Klimke Way
Training Horses Ingrid Klimke Way
$

49.95
or 4 payments of $12.49 with Afterpay
Training Horses Ingrid Klimke Way
Olympic gold-medal-winner Ingrid Klimke was born under a bright star when it came to fulfilling dreams of equestrian greatness. Her father, Reiner Klimke, was an Olympic rider himself, and he instilled his principles of training and riding with the good of the horse in mind in his daughter at a young age. Ingrid has furthered her father's esteemed legacy, modernizing two of the classic works by her father—the bestselling Basic Training of the Young Horse and Cavalletti–and tirelessly championing a balanced, fair, and caring system of training the horse that ensures his physical and mental well-being even while preparing him for the very top levels of international competition.
And now Ingrid has written a book of her own, detailing her personal system of bringing a horse along through the stages of progressive development, and providing readers guidelines and exercises to ensure success without stress at each milestone. The result is surely a joyful partnership between rider and horse that will go the distance.