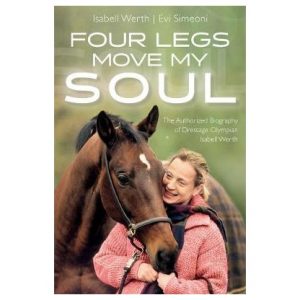 Four Legs Move My Soul – Werth
Four Legs Move My Soul – Werth
$

44.95
or 4 payments of $11.24 with Afterpay
Four Legs Move My Soul – Werth
The Authorised Biography of Dressage Olympian Isabell Werth.
Retail $49.95  Our price $44.95
German Olympian Isabell Werth is one of the most successful horsewomen in the world. With six Olympic gold medals and scores of championship titles to her name, there are few who equal her on paper. Readers will get the inside scoop when it comes to Werth's accomplishments-and her failures, too. They'll hear her personal thoughts regarding some of the biggest controversies to rock the dressage world: Rollkur and Totilas. Perhaps most importantly, they'll learn about each of the sensitive and talented horses that has impacted Werth's life, including Gigolo, Satchmo, and Bella Rose.
Paperback 336 pages
Free Shipping on all orders over $250 Australia-wide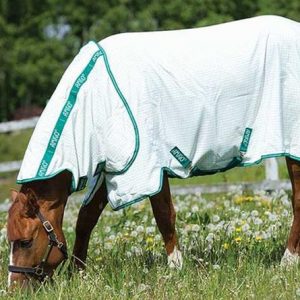 Amigo Aussie Allrounder Cotton Rug
Amigo Aussie Allrounder Cotton Rug
$

139.00
or 4 payments of $34.75 with Afterpay
Amigo Aussie Allrounder Cotton Rug
Made from a water-resistant, lightweight, ripstop, breathable 260gsm polyester fabric that feels soft and comfortable to the touch, the Amigo Aussie Allrounder provides complete UV protection to your horse during spring/summer months and helps to keep them cool while also doubling as an under-sheet in colder weather. Patented Leg Arches allow for freedom of movement.