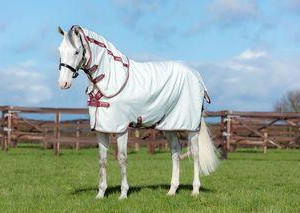 Amigo Aussie Allrounder Disc Cotton Rug
Amigo Aussie Allrounder Disc Cotton Rug
$

159.00
or 4 payments of $39.75 with Afterpay
Amigo Aussie Allrounder Disc Cotton Rug
Only 5′, 5'3, 5'6 and 6'9 left – more stock due mid November
The Amigo Aussie Allrounder Disc Front is the perfect paddock sheet for almost all year round use and is back by popular demand!
Made from a water-resistant, lightweight, ripstop, breathable 260gsm polyester fabric that feels soft and comfortable to the touch, the Amigo Aussie Allrounder provides complete UV protection to your horse during the year in warmer weather while also doubling as an under-sheet in colder weather.
Patented Leg Arches allow for freedom of movement and our unique Disc front closure takes the weight out of the neck area, combined with Surefit neck design to relieve pressure on the wither.
ALL ORDERS SENT EXPRESS POST FLAT RATE POSTAGE $10 AUSTRALIA WIDE FREE POSTAGE FOR ORDERS OVER $250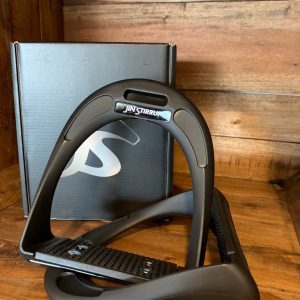 JS Evol Base Stirrup
JS Evol Base Stirrup
$

129.00
or 4 payments of $32.25 with Afterpay
JS Evol Base Stirrup
JS Evol Base Stirrups are our entry level range, wide base all purpose Stirrup. Limited Stock!
Sleek, lightweight, and offering a wide tread with grip. Engineered with a sleek bend in the arch the stirrups purpose is to provide stability and encourage a heel down position.  Whether needed to fit out multiple saddles for track training, show jumping, cross country or hacking out. The Evol Base can still be worn in the dressage ring due to its black colour.  A product that once again meets the needs of each rider, but at an more affordable price level.
Produced entirely in Italy, with certified raw materials and completely recyclable, satisfying our customers more sensitive to the  environment. 100 percent recyclable !